Shoot Winners
Don't waste your valuable time manually figuring shootoffs!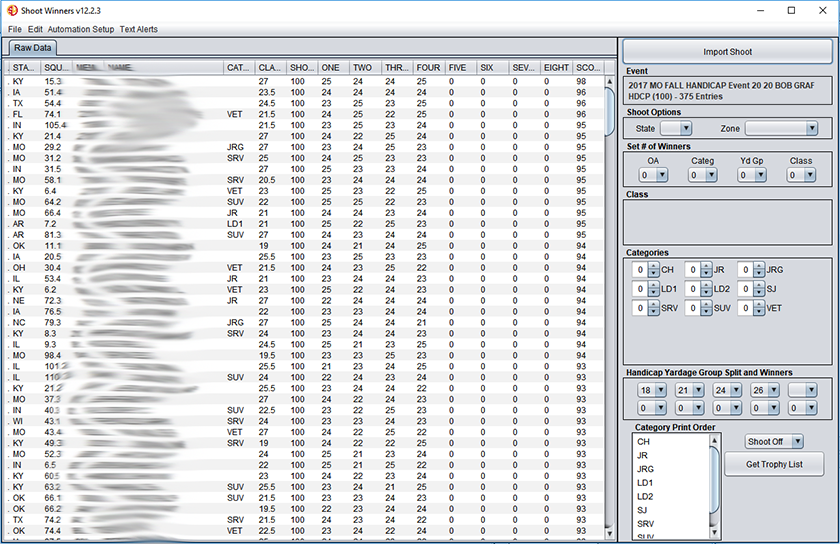 Testimonials
Wouldn't be without it!
It only took about 5 minutes to realize this was exactly what I was looking for. Shootoffs can now be called in as little as 5 minutes after the last score gets entered into the system.
Where have you been!
No one should ever have to deal with manually doing shootoffs again. This works perfectly and gives me exactly what I need.
About Us
I am a fellow ATA member that loves everything about trapshooting... except waiting for shootoffs.
While waiting one night till 10:00 to be called for a shootoff I felt there had to be a better way to do this. Later that year I got with our local ATA delegate to go over how shootoffs were handled and Shoot Winners was born.
I think you will enjoy this product, I have yet to have anyone not purchase it after seeing it in action.